Engeman boilers have reached a new quality, efficiency and safety level. Engeman boilers are built according to the ASME standard using high-level raw materials and with strict quality. They can produce from 1 to 35 TPH of saturated steam at pressures of up to 21 kgf/cm2, for several different applications.
Engecal boilers can be set up to burn firewood as logs, woodchips, sawdust, and other kinds of biomass like coffee husks, rice hulls, corncobs, etc.
The VULCANO boiler is a new lower cost design that provides greater savings. It is more compact and changed the boiler market by producing up to 8 TPH with stationary or moving grates. MIHAFE boilers remain a choice for a robust and reliable piece of equipment, thanks to having been manufactured for several years now and the many enhancements constantly built into them.
Each design is customized, and our company offers a range of fixtures designed to meet the specific requirements of each customer.
Mixed boiler to burn biomass with a stationary or moving grid
Production of saturated vapor
Capacity for 1 to 35 TPH
Pressure of up to 21 kgf/cm²
Heat efficiency between 82 and 88%
Low fuel consumption
Low emission of pollutants
Lower set up cost
Easy to operate and maintain
Production automation
*Compact model that allows for a reduction in civil work and roof deck deployment costs.
*Fuel: log or biomass firewood.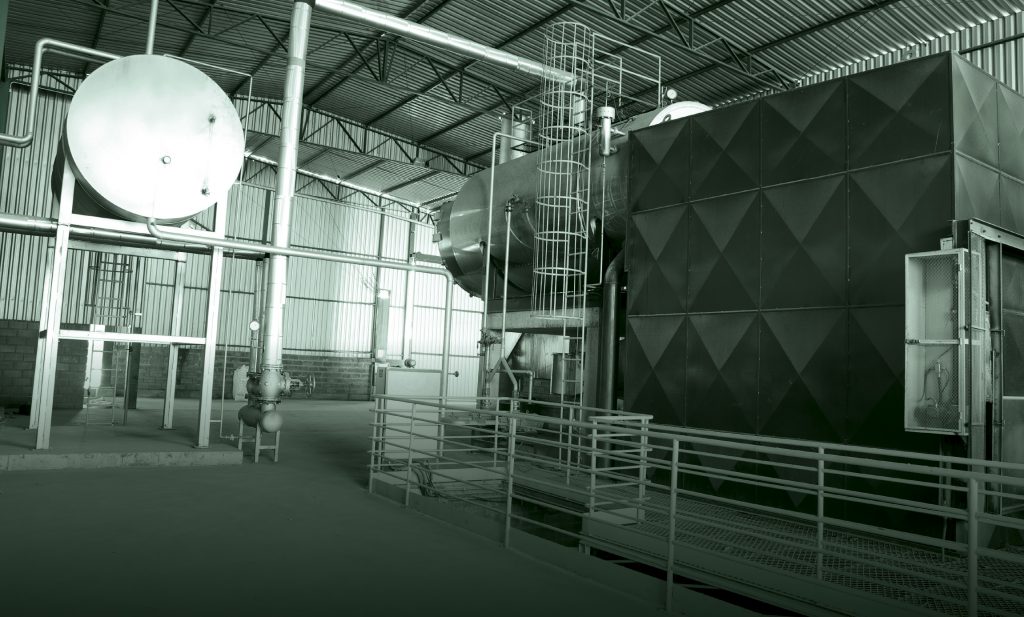 *Firewood with 2890 kcal/kg heating value and 35% humidity.
*Fuel: log firewood.
With applications in several industrial and drying processes, they are a vital component for a clean, fast and safe drying process.
With a high level of precision, they are used, for instance, to dry coffee, soybean, corn, haricots, cotton, cocoa, Brazil nuts, rice, etc.
Their main characteristics are:
Used in heating air to dry grains and seeds in general;
Customized designs based on the application, the process involved, and its energy requirements (kcal/Kg);
Manufactured using DIN 2458 carbon-steel pipes;
Semi-corrugated helical blades made of SAE 1008 steel.